Vibrant CBD Health

Our products are an ultra-premium line of natural hemp based supplements.

Vibrant CBD Health

At Vibrant CBD Health, we make it possible to create unique particles possessing specific controlled release patterns and properties. Our sustained release formulations allow for a reduction in dosage, a reduction of concentration peaks and offers unattainable delivery methods and molecular characteristics.

CBD Use Amongst Athletes

Many athletes and athletic trainers are taking the lead with the use of CBD in their daily routine.

CBD Oil - THC Free
Non-psychoactive
American Grown Hemp
Lab Tested
FDA Registered Lab
Naturally Occurring Terpenes
Increased Bioavailability
Natural Flavor
Sublingual Delivery
Non-GMO
Gluten Free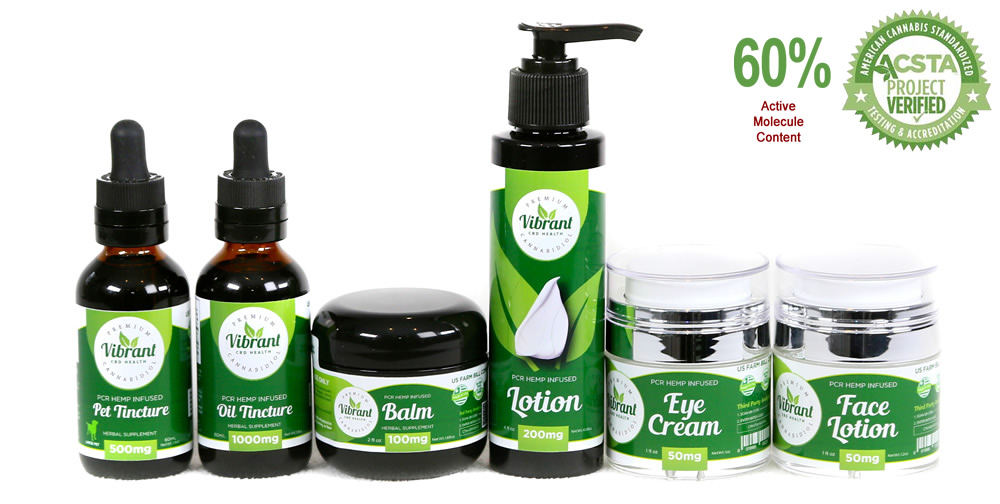 What We Do
CBD Oils
Water Soluble CBD
CBD Lotions/Balms
Raw CBD
If you have a question, we have an answer.
Contact Us